Digital Marketing is a term that creates a lot of curiosity and confusion at the same time. Let us understand what exactly digital marketing

 is. 

Digital Marketing, in simple terms, is the marketing practice followed on digital media such as the internet, digital television, radio channels, electronic billboards, and podcasts. This helps a marketing manager to understand on a real-time basis what is working for his campaign and what is not.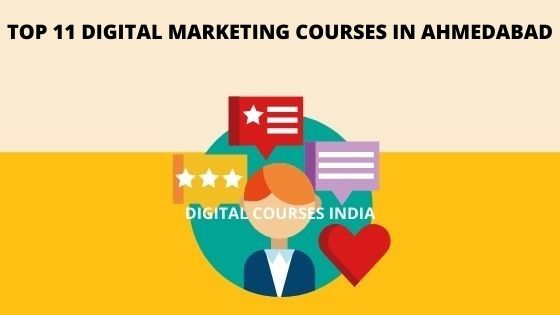 A few years back marketing was one-way of communication, where the marketing managers use to decorate an advertisement campaign and serve it to the audience via television, radio channels, and so on. These campaigns reached the audience but the marketing managers didn't have a clue whether their campaign was working or not. They had to wait for 3-6 months for the result to be out in the form of sales generated.
However, post the invention of the internet, things changed. Previously where one could reach only a limited number of audiences through print media or television channels, could now reach millions of people not only in their locality but also in a different country altogether. Their product reach was widened.
You may want to know about the Top 5 Digital Marketing Courses in Delhi NCR
Thus, due to the boom in Internet usage digital marketing was invented and bloomed under the umbrella of the growing power of the internet.  
Digital marketing saw a robust growth since the consumers preferred interacting with the companies that they are involved with. Two-way communication was established. The companies could now understand the problems consumers are facing and could rectify them on a real-time basis. To educate the consumer that the companies and businesses are open for their suggestions and feedbacks and to promote their product companies came up with digital marketing strategies.
Digital marketing also helped them in understanding the impact of a particular campaign on a real-time basis and make corrections accordingly to squeeze out the desired results. It has helped the companies to develop a curated product as per their customer's needs. This has given them the personal touch experience that was lacking for several years. Customers now give feedbacks so that a particular product can be enhanced.
Companies in all the different industries are using digital marketing to build a relationship with their customers and also to give them a pleasant experience throughout the buying process.
One can learn the concept of digital marketing and the techniques and tools used in it through various channels. There is a lot of free content available on the internet these days. But if someone really wants to understand how it works and how to start about it a hands-on practice is the only thing that can help you with it.
You can enroll yourself into any of the digital marketing courses available online and get certified, but the actual learning starts when you practice those tools and techniques daily. An internship or a job under a digital marketer can help you with it.  
These days classes are available not only in big cities but in small towns as well thanks to the wide reach of the internet. Cities like Nagpur, Ahmedabad, Nashik also have these courses available. If not in physical, then in virtual form.
In a city like Ahmedabad, which is filled with business communities who do business as per the old books there are several digital marketing classes. They have also realized the importance of Digital presence and started adopting these marketing techniques.
Must Read: How to Choose Digital Marketing Course and Training
The top 11 Digital Marketing courses in Ahmedabad that are providing excellent training include
1. IIM Skills:
 They have gained enormous popularity within a short period of time. It is an educational website that has turned into a training institute. They came into existence to cover up the gap between the demand and supply of trained content writers. They offer 180+ hours of comprehensive teaching and have trained 14,300 + professionals. Within a short time, they have become a well know and reputed ed-tech brand.
Their faculty walks in from different verticals of the Digital Marketing industry. It conducts 60 hours of practical assignments. They equip their students with digital marketing tools worth Rs. 79,000.
They are well known in the industry and have acquired the crown of the best digital marketing course in Ahmedabad and other cities in India. They provide you with knowledge such as
Resume building

Their modules span over 40 chapter

Assistance in placement and interview

15 live projects

10 case studies

Chance to write at times of India

Affiliated marketing tricks
You may want to check out this IIM Skills Digital Marketing Course Review
Other courses from IIM SKILLS you may be interested in are s follows:
2. Digitalkal:
Digitalkal is a training institute that provides digital marketing courses in Ahmedabad to individuals, corporates, and institutions. They have created a platform to bridge the gap between skilled manpower and corporates. They train individuals in this area and connect them to the corporates who are looking out for skilled manpower.
The co-founder Amit Chauhan has 22 years of experience in this field. They offer the best learning technologies and the latest curriculum. They have over 22 courses being offered in different niches in digital marketing. The listicle of classes is as follows
Overview of digital marketing                                    

Fundamentals of graphic designing                            

Advanced WordPress website                                     

Fundamentals of video editing

Social media marketing

Lead management

Online reputation management 

Ecommerce website creation

Email marketing

Search engine optimization. 
To name a few. Their course fees start from Rs.49,999 + 18% GST
They have their head office in Delhi NCR with their regional offices in Haryana, Rajasthan, UP, Ahmedabad, and many other growing states. They offer offline classroom classes as well as online classes.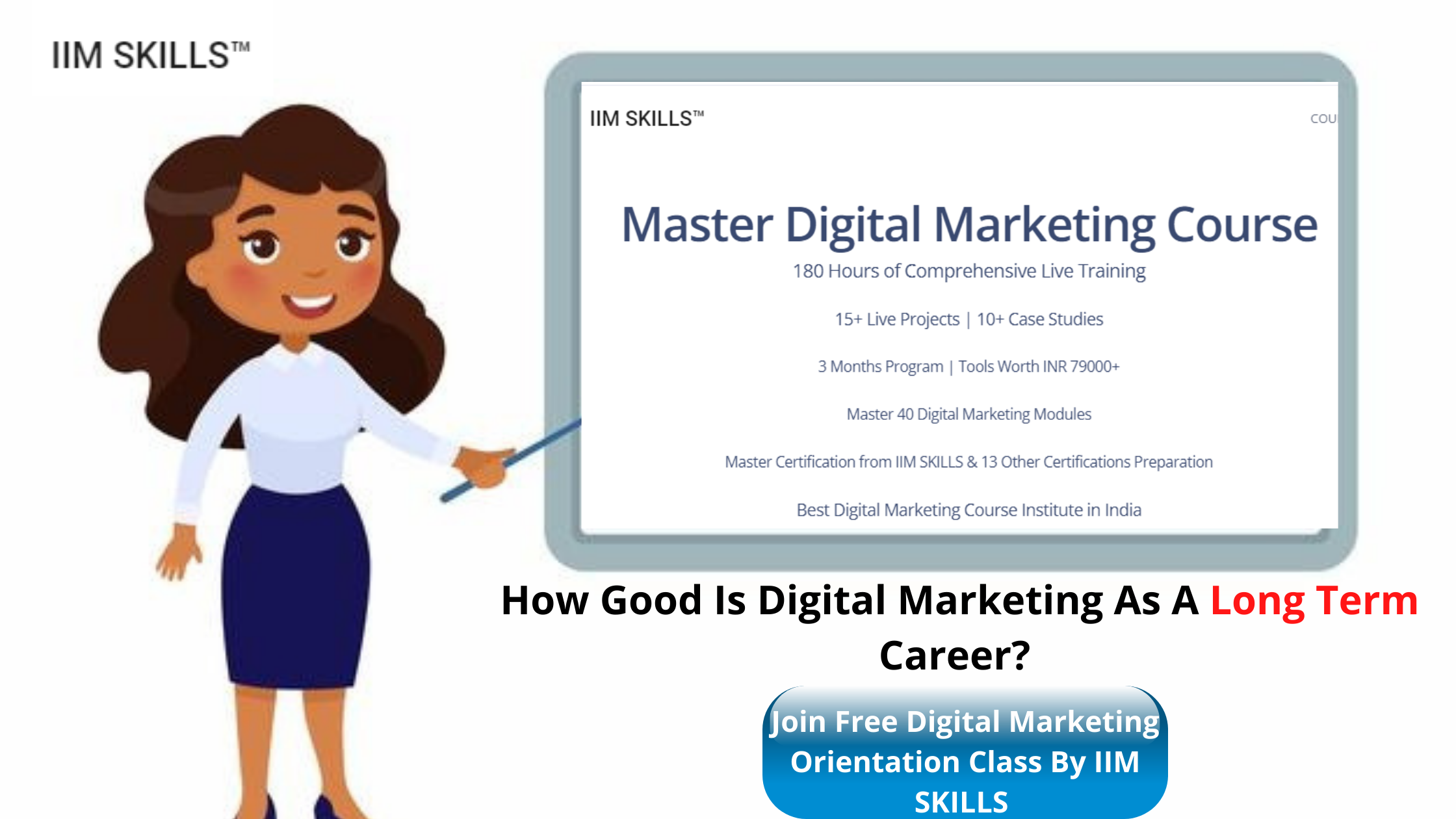 3. Iclass Ahmedabad
Iclass Ahmedabad is present across pan India. It offers courses in IT, computer hardware and networking. They are one of the top leading institutes offering digital marketing courses in Ahmedabad. They offer a training curriculum specially created for students as per their needs. They have a strong network of professionals working with MNCs in different industries. They have a network of training institutes that offer digital marketing courses in Ahmedabad as well. 
They claim that their training course is designed in a practical manner which assists the students to get placed immediately after the course. They have 20 + years of training experience, along with a training network in multiple cities offering focused and job-oriented training.
They also offer a centralized placement service. They offer digital marketing live courses with one-on-one learning options. Their learning syllabus includes
Principal of digital marketing

Website designing of Word Press

Search Engine Optimizations

Search Engine marketing

Social media Marketing

Email Marketing

Google Analytics
These courses are offered at a competent price with some discounts.
4.Digiperform:
They are trying to fill the gap between the demand for skilled trained personnel and the availability of skilled personnel. They are offering hands-on training and certification courses in digital marketing. They have also worked with many Indian media companies and an IT giant to certify their sales force in Digital Marketing. They have their own initiative known as the digital transformation initiative. 
They have 50 experts on their panel from the entire industry. Their curriculum is designed after careful consideration and combining the suggestions of corporates across Asia. They have indeed surveyed the job requirements of small and big digital marketing agencies. They provide practical knowledge with hands-on experience in training. Through the assignments that they give. 
They give you 100% job assurance. They have an overall 12 modules in their digital marketing course which are as follows
Introduction to online marketing

How to plan a digital marketing campaign

Digital banner design

E-book publishing

Video Creation strategy

How to generate online leads

Youtube marketing

Building your website

Email marketing

Web analytics and traffic reporting

Web content writing

Inbound marketing
They offer Digiperform advanced certified digital marketing consultants certification and are one of the leading providers of digital marketing courses in Ahmedabad.
5.BrandVeda
Brandveda was established in 2014 and believes in shaping promising digital careers for individuals. They claim to provide you top-notch digital experience with their course designed by 15+ years of experienced professionals. They provide you practical experience and mentorship from industry experts. They also provide 100% placement for their students. 
They have also bagged a bunch of awards which included
Times top education institute and enterprise icon -2019

Times top education institute and enterprise icon -2021

Best digital marketing institute -2015
They provide digital marketing education that has a worldwide endorsement. That too at affordable prices. They provide digital marketing course in Ahmedabad that offers:
Interactive classes with skilled faculty

A practical approach to digital marketing with 20+ assignments

Hands-on training with live projects

360 degrees knowledge of internet marketing strategy and internet optimizations.

Working with SEMrush and Canva

Training for technical and soft skills to assist in job interviews.
They are one of the well-known institutions in the industry and have their branches in Ahmedabad as well. They offer a Master course in Digital Marketing and charge Rs.25,999 /-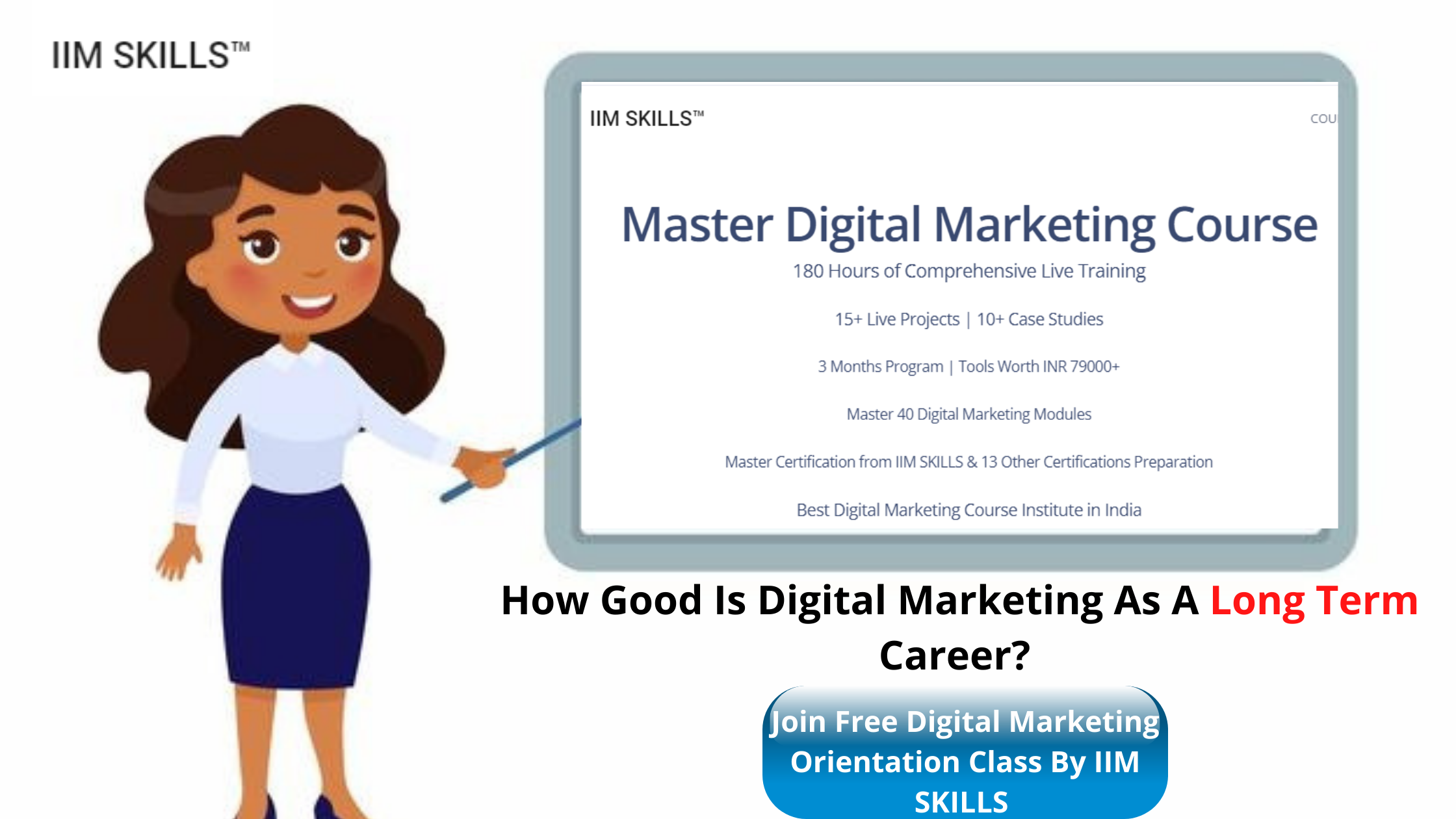 6.Training SEO:
Training SEO offers a modern curriculum with 15 + years of experience in this industry. They claim to provide 100% placement and increment. They have trained 1000 + individuals in a year and made them ready for the industry.
They have Analytics and Ad Word certified trainers who impart theoretically as well as practical knowledge to the students. Their rating on google and other platform is 4.8/5. The digital marketing course offered by them includes:
Digital marketing basics

Website performance measurement

Local business submissions

Content strategy

Search engine optimization

Link building 

Email marketing

Blog writing google analytics

Social media marketing

Video creation

Keyword research
They claim to provide a 30% increment on your existing job and charge Rs.18,999. They are based out of Ahmedabad and provide top-notch training to aspiring digital marketing professionals.
7.ADSM
It is one of the leading institutes and imparts various skills set and techniques required by a professional to their students. They are located in Ahmedabad and are affiliated with Gujarat University. They undertake training for Amazon as well. They certify individuals with amazon trained E-commerce specialists. They offer a wide variety of courses. The content of the course offered by this institute includes
SEO

SMM

Affiliate Marketing

Online brand reputation

Brand icon

Blogging

E-mail Marketing

E-commerce Marketing

Influencer marketing
They compare and teach the difference between traditional and digital marketing. There are a number of digital marketing courses in Ahmedabad offered by them which include:
3 months advanced digital marketing program

5 months professional program in advanced DM

2 days workshops for SEO and working professionals

2 days Amazon trained E-commerce specialist program
Their tag line goes as "Inko join Kar dala to life Jhingalal" They also assist in placements internationally as well provided one has a knack for it.
8.School of Digital Marketing:
Established 9 years back in 2012, this school of Digital Marketing is a result of tremendous efforts put in by various experts. They have received an overwhelming response in these 9 years so much that they could open branches in 8 different cities in India.
They implement the best training and development strategy that will help individuals and firms gain the marketing knowledge required to cope up with the existing and ever-growing competition. They train their students to not only be firm-ready but also to be market-ready.
They have well-structured digital marketing courses with 11 modules. They have trained over 8000 individuals in this short period of time. 
They not only provide weekly assignments to students to practice what they have learned in the class. But will also undergo a 1-month internship class to get practical knowledge about the market and working environment.
They also provide online digital marketing courses in Ahmedabad and other cities so that one can gain skillsets sitting at the comfort of their home.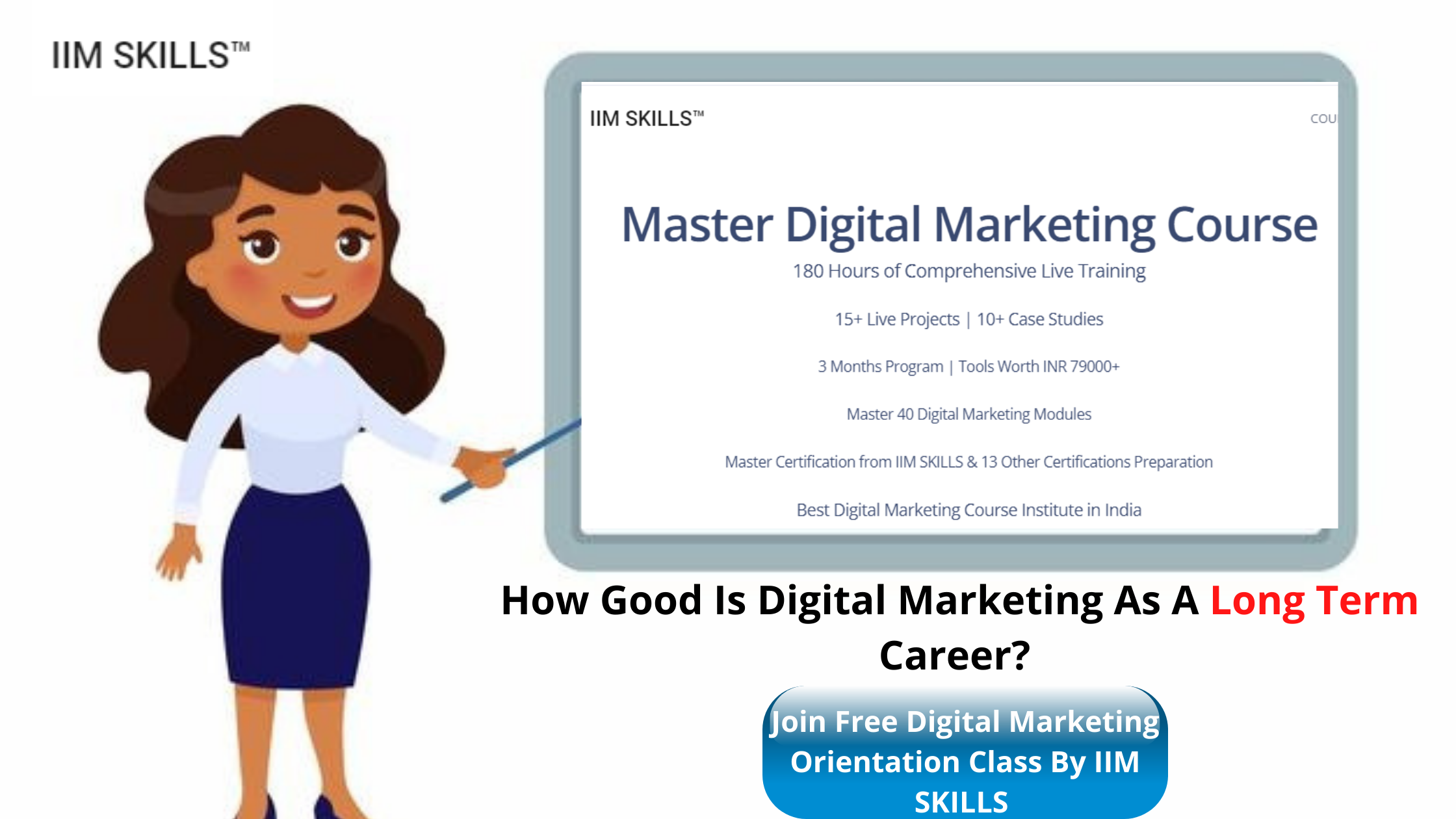 9.W3 Marketing School
They offer different training modules to teach their students the basics of Digital marketing and equip them with tools and techniques that will help them in their career. They are trained by experts in the industry by a one-on-one training program. The formula followed by them includes:
Their Digital marketing course offers
Practical training from industry experts

Intense classroom sessions

30+ tools taught

Case study

Hands-on live project

Planning overall market strategy

50+ hours of assignment

2 hours interview training

100% Placement
They offer these benefits in the digital marketing course. Apart from this, they also offer SEO courses, Social Media courses, and boot camps. The digital marketing course stretches for 3 months, while others are short courses that last for 20 days. They have been bringing experts to train you at the table. They have trained 625+ professionals with 200 + entrepreneurs trained.
10.Proideators
They have been partnering with individuals and firms to specifically create training programs for Digital marketing. This helps them in easily completing the exams and enter the world of digital marketing. Their vibrant community of experts and certified professionals trains the students and provides them with tips, tricks, and insightful advice. Digital marketing courses in Ahmedabad offered by them include:
Masters in Digital Marketing

Social Media Marketing

Search engine certification

Google Analytics

Google AdWords

Email Marketing
They offer digital marketing courses with 13 + certifications and 27 + modules. Their trainers are industry experts and alumnae of IIT and IIM.
11.Divwy Training Institute
Established 8 years back in 2013, Divwy Training Institute provides a plethora of Digital Marketing courses in Ahmedabad. They have trained over 1000 students. Their trainers not only teach the students to create exceptional strategies but also provides tricks and tips to help them in the market. 
They provide SEO training courses at Rs. 14,999 /-
PPC training course at Rs. 13,999 /- 
SMO training course at Rs. 12,999 /-
Digital Marketing Course at Rs. 19,999 /-
Their digital marketing course lasts for 100 hours for over 3 months. They are conducted 2 days a week for over 6 hours a week. However, they do not provide a 100% job guarantee as their website states 100% placements with conditions applied. One can expect a growth in salary by 10% – 20%. Like every other institute, they have hired experts from the industry who train the students and make them ready to face the world.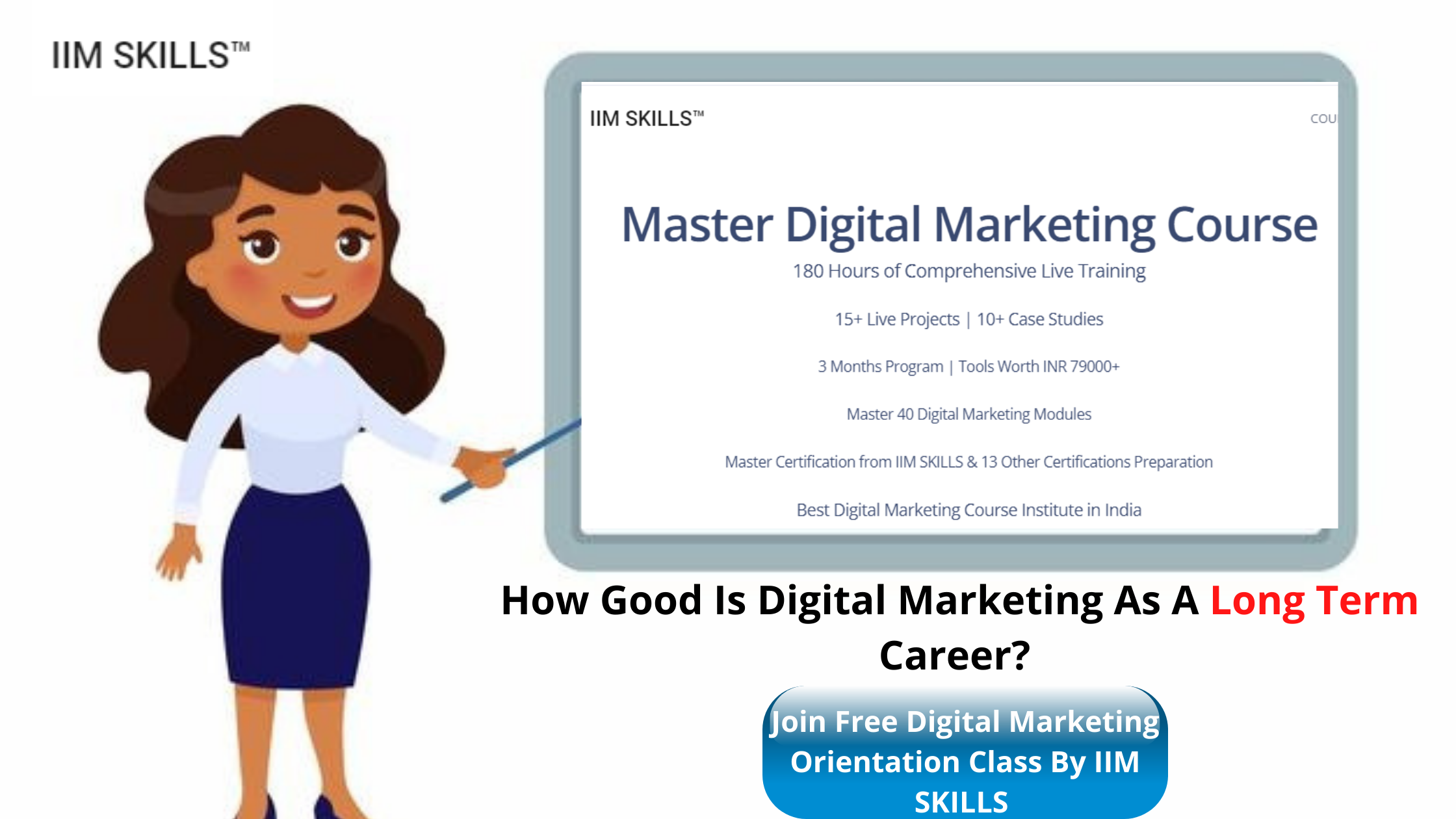 FAQs
Which are the top digital marketing courses in Ahmedabad?
There are many reputed online and offline institutes that offer digital marketing courses in Ahmedabad. This list includes some of the high-grade courses offered.
Why is a digital marketing course important?
The internet today offers a diverse range of opportunities to people from all walks of life. Therefore, taking up a digital marketing course ensures you have in-depth knowledge of digital modules. You get to Upskill for better job opportunities.
What is the course fee for digital marketing courses in Ahmedabad?
The course price for any internet marketing course varies from 25000 to 65000 for a detailed course in Ahmedabad.
Conclusion
As mentioned above, there are a number of Digital Marketing Courses in Ahmedabad. Everyone trying to be better than the other. What is important is to understand the network that they have created to help you in this field. There are a number of institutes that charge fees however, the courses are not up to the mark. If one enrolls in such courses, they might feel cheated.
It is important for someone planning to pursue Digital marketing courses in Ahmedabad to understand the quality of education and skills set that these courses offer you. You can check the websites for students' testimonials, and different channels on the internet to understand the level of education provided by them.
There are a few which claim to provide international internship as well. It is important to check the authenticity of these claims by connecting to people on various social media platforms who have done these courses.
It is the individual's choice whether he even wants to pay money and get certified in digital marketing or acquire this content online free of cost. Is the certificate important, or is the skill set derived from the course important?
If one wants to learn digital marketing for his or her own business, then certification may not be necessary. However, in case one is looking for out for a job in the digital marketing space or content writing then these courses and certification can be an added advantage.
These days Human resource personnel hiring for different companies look for skill sets rather than certification. The question that we stare at here is whether certifications judge the value and quality of skills a person possesses? Can a piece of paper decide if a person is worth it or not?
Well, let's leave that to the HRs. However, as an individual, an added certification will not do any harm to us. Then why not go ahead and get certified in the industry that is the future of marketing.