In the era of the digital world, finding a job is the utmost priority of everyone. The digital world has opened so many opportunities to creative minds. Content like blogs, articles, social media captions, short stories helps unleash this creative mind into their fruitful career. For that, you must know what content writing is?.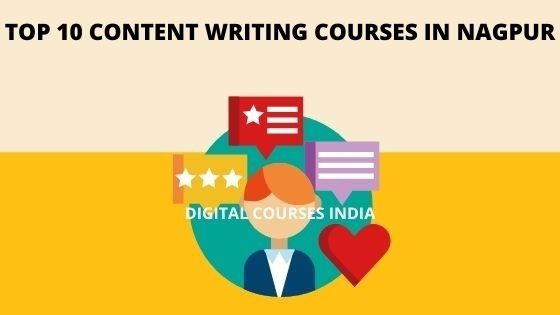 And to your surprise, Content Writing can now be learned along with good skills of communication, research, and analysis, which help you establish a better understanding of handling content and give you a sense of what sells and what is driven in this vast pool of content writing. Do you have the skills required to become a content writer?
Any form of content is required to build and develop any business. Being able to give what the user wants is one of the main reasons content needs to be organic, in-demand, and appealing; one can acquire these skills only by years of training, experience, and consistency.
Content writing opens a whole new world to the budding writer along with various opportunities in the field of:
Creative writing
Creative writing is another branch of content writing, which includes novel writing, short stories writing, scriptwriting, playwright and content for Ad agencies. Creative writing roles range from Copywriter, Journalist, proofreader/Sub-Editor to Ghostwriter.
Become a published author; in today's world, you can publish your book without any permission or even help. Platforms like Amazon Kindle and Google books allow you to publish your book and create amazing lifetime income through it.
Digital marketing
In digital marketing, a content writer manages the social media accounts of the client, creates strategies for content, and has to upload content regularly; it may include blog writing, promotion, advertisement, and SEO writing.
If you want to acquire insights about digital marketing and the core concepts of digital marketing tactics, then check out the Best Digital Marketing Course in India
IT industry
In the IT industry, a content writer works as a technical writer, whose job is to do copying-editing of project work, write documentation of company projects, write brochures, create content marketing strategies, to write product catalog and advertising copy. As you dive into the industry, technical writing as a profession seems lucrative.
Must read: Scope For Technical Writing in India in 2021
Copywriting
Copywriting is a form of compelling writing that is used to convince the costumes and reader to take a particular action such as a call to action, purchase the item, subscribe to the newsletter. Writing compelling content takes a lot of effort as the content is short, crisp, and direct and depends on the organization.
Get to know in-depth the meaning of copywriting
Academic Writer
Academic writers are a big asset to education organizations. Academic writing merely deals with the thesis, students' assignments, book drafting, and curriculum. To become an academic writer, you must have a skillfulness in at least one subject and must be familiar with all referencing styles such as Harvard, APA, MLA, etc.
Freelance writer
The most common way to earn is freelancing. A freelance writer earns up to 50k to 2L per month, however, in addition to writing skills, one must have good marketing skills to gain success. As a freelancer one get to enjoy their freedom and work according to their time and comfort and gets to decide the nature of the project one would like to work on, moreover one can start a side business without compromising their income.
Content Writing for Social Media
Millions and billions of content are posted on social media in a day, business organizations use social media to promote their services and create an audience. To create this traffic, they need rich content on their site daily. To fulfill this need, they hire a professional writer who can write attractive content that fetches the audience to their site
Content writing for social media like status updating, creating infographics and writing content for images.
Blog writer 
Over a million blogs are posted in a day. As a blog writer for a corporate, one is expected to write useful blogs, articles of high-quality command over language and creativity on their website and as the demand is increasing then the number of writers is available. It's time to take advantage of the content economy.
One can also become a full-time blogger earn through affiliate marketing. One must know about digital marketing and writing to gain success.
E-commerce
In E-commerce, a content writer's job is to create descriptive content for the companies regarding the product or service they provide.
Content writers are free to work with anyone for eg, IT companies, news agencies, freelance, or could start their own business and with new businesses emerging with their new products, the demand for quality content writers is increasing rapidly along with career opportunities.
Dive into: 15 Career Opportunities For Content Writers In 2021
Future scope of Content writing
Anyone can develop a fruitful career in content writing without any specific degree, but having a degree in English Literature can benefit you.
One can become a content writer in any language, for instinct you are good in Marathi, you can create content in Marathi and if you know more than one language you can be a book translator as the demand of content writer and translator is growing rapidly in the digital world.
Content writing has become the most searched job in India. Writers across India earn an average of Rs 3.8L at an average, as their base salary. As a writer, one has different opportunities for a career, more career paths to different field designations- from writing novels to Copywriting to Script Writing to any writing role you desire.
According to research, the most desired skills in content writing are strong written communication skills. Writing content is not hard, but writing content that sells needs skills to woo the audience. Content writing has an enormous future, and if you are serious about working hard and taking risks with zero shortcuts, and growing to become an expert writer step by step.
These days, many institutes are teaching content writing to anyone who wants to learn this skill. It doesn't matter what profession you are in, you might be in a professional occupation, a freelancer, or a student to sign up for this course.
In a pandemic, the demand for e-learning has increased and many institutes have started teaching online to avoid the spread of the disease and many of the institutes provide these courses in the forms of modules, assignments, and live interaction with professional and experienced teachers in your comfort zone without any risk of getting in contact to the COVID.
Here are the top 10 institutes providing content writing courses in Nagpur
IIM SKILLS is India's top-tier institute providing the best content writing course in Nagpur. Mr. Vaibhav Kakkar the founder of IIM SKILLS is a well-known content writer. IIM SKILLS provides a fully online Content Writing Course with a duration of 1 month and during this One 1 month, one will be able to learn the basics and the professional acceptance of the content writing right from the root, which helps the student to gain confidence.
Type of content taught throughout the course : 
Article
Blog
SOP – Statement of Purpose
Commercial Page
Ads Copy (Copywriting)
Business Listing, Academic
Institutional
Product
Press Release
E-Listing
Product Description
Web Pages
Mailers
Brochure
Instructional
Social Media Post
Digital Infographics
IIM SKILLS also provides the internship for 3 months at IIM SKILLS which will help them build up their working experience. Also, the student gets complete placement assistance where they get to learn about possible career opportunities to take care of.
Must read: IIM Skills Content Writing Course Review
The content writing master course includes:
16 hours of the virtual classes training content by an experienced teacher and Mr. Vaibhav Kakkar himself.
60 Hours of Practical Assignments on every topic taught in the class.
Detailed Content curriculum that covers every aspect of content writing.
Key features :
Lifetime access: The students will get free access to LMS even after completing the course for a lifetime. If any students face trouble writing and want to refer back to any of the courses, they could easily get access to the course and get help from the modules.
Globally Accepted Certification: The course offers certification from HUBSPOT in Cambridge, Massachusetts. Considering the reputation of Hubspot, the certification will boost the student's resume, and chances of getting a job get high.
Publish your 1st Ebook: During the course and the internship, assistance is provided to the student on publishing their first E-book on platforms like Kindle & Google books.
Free access to tools worth 35k: Students are provided with complete access to complimentary tools including WordPress Theme, Keyword Research Tool, Landing Page Creator, SEO, Management Tool for better search ranking.
Blogging: Step up your games by writing articles and blogs on platforms like Times Of India.
Content writing course provided by IIM SKILLS opens unlimited opportunities for the one who is passionate about their career. With experience of more than 6 years, this institute ranks on top of the list of Content Writing courses in Nagpur.
Also, read about the Top 6 Content Writing Courses in Delhi 
2. MyCaptain
MyCaptain is an online educational platform that helps you to take baby steps toward your passion with the help of young achievers, mentors, and guides. Content is provided by the young brightest minds of India like Vir das (Indian Actor & Comedian)
Mycaptain provides a content writing program with a duration of 3 months along with 30 hrs of Live Content and 16 Projects. With the live and interactive classes, one can learn from the real content writers and copywriters.
Key features:
Advanced placement assistance
5 guarantee Job interviews.
24+ portfolio-worthy jobs.
Certification
Recommended Read: Digital Marketing Courses in Borivali
3.ECT
Education & Career Times (ECT) is an institute that provides online content writing courses and is the only training organization recognized by the Government of India as a startup. In the course of 90 days, the institute provides 32 Hours of Classroom Training and 50 Hours of eLearning with resources. ECT teaches various forms of writing like creative writing, technical writing, and business writing as well.
90 days course
Assignments & Live Projects
Certification
100% Placement Assistance
Work from Home Job Opportunities
Lifetime Support
By the end of the course, you are guaranteed to become a good writer with better spelling, grammar, marketing strategies and excel at corporate and business writing.
4.Udemy
Udemy is an online educational platform that provides several courses on different topics. The courses are created according to the interest of the modern world and are available in different languages. For content writing courses, there are various types of courses according to the users' needs as some of them are just related to a specific topic and there are some that cover the whole content writing in general.
Here's one of the courses provide by Udemy
How to Write Great Web Content – Better Search Rankings! By Andrew Williams
This is a great course for bloggers and for people who are waiting to rank with great content published on their blog. This course does not require any prior knowledge about content writing
Here are some features of this course:
4h 23m hours of videos divided into 6 sections.
Downloadable resources
Certification
Other than this, there few courses such as:
Quickly and Easily Create Content For the Web! By Matt Mansfield.
In this course, one will be trained to write powerful content that will get you audience, fans, followers, subscribers, and yes, more sales.
Ultimate Web Content Writing Masterclass+Power words eBook by Sivakumar Kannan.
This ultimate course guides you along the path to learn how to write killer content that sells for different pages of a website.
5.SkillShare
SkillShare is a fully online education platform that provides various creative courses conducted by experts, who help you achieve your goal. Skillshare provides various types of content writing courses for all levels of student and depending on their interest
Complete Web Content Writing Masterclass 2021 by Sivakumar Kannan.
This course gives an introduction to content writing and various copywriting. This course is divided into 5 parts from beginner to intermediate level.
Key features:
Short lessons
Hand-on projects
Notes
Anytime access
Skills shares do not provide any certification but the projects will help you build up your portfolio.
6.Nestsoft
Nestsoft is another institute that provides content writing courses in Nagpur with a module-based curriculum, job-oriented training along certification.
Flexible Timing
100% Placement Assistance
Live Project Training
Certification
7.UpGrad
UpGrad is a complete online educational platform providing higher education delivering a to the point program in collaboration with world-class faculty and industry, they provide various skills-oriented courses and bachelor's and master's degrees.
Although UpGrad does not offer a complete content writing course they offer
Advanced Certificate in Digital Marketing and Communication with certifications from MICA and Facebook.
In this program you'll learn:
Content writing
Search Engine Optimisation (SEO)
Search engine marketing (SEM)
Social media
Branding
Marketing Analytics
Read More 
Content Writing Courses In Coimbatore
Content Writing Courses In Goa 
Content Writing Courses In Delhi 
Apart from the online institute, there are some real-time coaching institutes that provide content writing courses in Nagpur such as:
8.Omega Training Institute for Digital Marketing Courses
The omega training institute is a leading institute in Nagpur, providing courses by experienced teachers. There are courses such as:
●      Social Media Marketing
●      Website Development
●      Search Engine Optimisation ( SEO)
●      Email Marketing
●      Youtube Marketing
For beginners, this institute is perfect as they provide hands-on exercises on each topic that are covered in the training along with 11 global certifications from Google, Facebook, Youtube as well as placement assistance. It is one of the best content writing courses in Nagpur.
Address: House no. 81, Shivaji Nagar, Opp. HDFC Bank, Nagpur, Maharashtra 440010
Phone number: 091301 60158
Website: http://omegainstitutenagpur.com/
9.Institute of Integrated Digital Marketing- IIDM
IIDM' facilitates individuals, professionals to upskill and retrain their careers with their highly qualified experts who bring digital knowledge to the classroom with enthusiasm, fun, and a great deal of understanding. Owing to all these features, it has carved itself a considerable space in the list of best content writing courses in Nagpur.
●      200 hours of Assignments
●      Live Projects Experience
●      3 Month Integrated
●      Internship
●      Certification
●      100% Job Assistance
●       Interview Preparation
Address: 2nd Floor, Surdham apartment, Central Park Road,
Dhantoli, Nagpur, 440012.
Phone number: (+91) 75 888 777 81
Email: education@iidm.in
Website: https://www.iidm.in
10. Henry Harvin
Henry Harvin is another popular name in the content writing industry. They provide 9in 1 course which includes: The whole training including Internship, Certification Placement assistance, E-Learning, Bootcamps for a year, Hackathons, with the Gold Membership and Projects
The course teaches over 30+ content types along with Graphic skills to design newsletters, PPTs, logos, etc. The whole curriculum is cover in 11 modules which helps gain knowledge about the content writing as well as develop effective Skills to target and engage the targeted audience
Here are some key features are:
32 hours of extensive content writing training
Globally recognized CDCW Certification
Monthly Bootcamp sessions
100% placement & internship assistance
FAQs
Which are some of the best content writing courses in Nagpur?
There are many distinct content writing institutes that offer top-quality content writing courses in Nagpur. IIM SKILLS is one of the best online courses that you can enroll in. It is an immersive virtual training program that incorporates all important elements of content writing, marketing, and strategy.
What are some topics for content writing in Nagpur?
Some important topics for content writing are blogging, best practices for writing, content writing tools, creating content for SEO, eBook and copywriting, email writing, creating content calendars, content scheduling, GMB, keyword research, social media writing, and tools.
What is the duration of content writing courses in Nagpur?
The duration for a content writing course is around 4-8 weeks (Internship included) in Nagpur.
Conclusion
Here we come to the end of our list, hopefully, you'll go through all Content Writing courses in Nagpur and make a wise choice and achieve your goal to become a better content writer.