This world has changed drastically in the past years. The working environment has shifted from offices to homes opening vast opportunities for people to try new jobs and explore different fields. Content writing is one of those high in-demand skills that are helping people to start a new career or make some extra money with their current job. If you are interested in learning this rewarding skill then keep reading. In this following article, I will share the top 5 content writing courses in Surat that can help you get ahead in your career.

The world has changed rapidly in past years. With the world getting online, there is a dire need for all businesses to create an online presence. In this catastrophic situation, they have approached the professionals who can help them to achieve their branding goals. Everyone wants their businesses to brand on social media, websites, and email marketing and with this, a content writer comes in handy.
Not only has digitization opened opportunities for businesses to gain more customers but also has helped many people to break from traditional jobs. Nowadays, many people are leaving their traditional jobs and getting their hands on content creation to break free from the office environment.
It has never been a better time to start branding yourself or to join hands with other brands. With content writing, you can discover your dreams  However, before diving into the best content writing courses in Surat, let's see what content writing is?
What is Content Writing?
Content writing is a way to communicate ideas and information through digital means. Hundreds of people consume digital media every day, and the ways they interact with various businesses is content. Digital media has indeed acted as a fuel to fire for content writing, however, the world has been interacting with the content for ages now.
Journals, newspaper posts, poetry, and those fascinating commercial pamphlets were all part of the content. If you are reading this article, you are reading a piece of content writing. Content is everywhere from Social media posts to the scripts of the videos that are binge-watched by billions of users on YouTube.
Like traditional writings, content writing comes in various forms. Here are some basic examples of content writing.
A blog is a form of a digital journal where the writer shares information related to a specific niche. It is a website with articles that educate or inform the audience about a specific topic. Businesses use this form of marketing to make the audience aware of their products and services and inform them about their niche.
Copywriting is another form of content writing, however, it differs in the intentions of the writer. This is mainly used as an advertising option where the content is written persuasively to make the reader take some action, which can lead to sales for that business.
As the name suggests social media writing is about writing for/on the social media platforms like Instagram, Facebook, and Twitter. Many businesses want to build their brand through social media platforms and to do that they need writers who can write catchy captions to engage a wider audience.
Videos scripts are the written format of how a video is going to run. It includes the dialogues, scene descriptions, camera cues, and the complete outline of the processing of a video. All of the visual content in a video starts on paper before being taken into production.
Today, more than 99% of Email users check their email every day, which brings another opportunity for brands to connect with their potential customers. However, the emails have to be written in a way that users take action and get interested in their product, here the content writer comes into play. A content writer creates the copy and the headlines and the body of the email to make it more persuasive and bring the action.
Technical Writing is the most confusing branch of content writing. In easy words, it can be said that technical writing is a way to simplify technical-jargon-filled language into easy-to-read, user-friendly, and straightforward information. Technical writing mainly deals with scientific papers, medical papers, API documentation, product manuals, and other technical documents.
Recommended Read: Digital Marketing Courses in Surat
Scope of content writing
Today, competition among businesses is higher than ever and if businesses want to excel in their niche, they must have an online presence. To create a powerful online presence, they need specialists who can communicate their vision with the audience with preciseness and clarity.
Content writers play a huge role in building a brand for a business. If you are interested in switching careers or thinking of doing something part-time, it can be a go-to profession for you. Moreover, content writing provides the advantage of working from home which means you don't have to switch locations and can earn money from the comfort of your home.
In addition to that, you can also share your expertise in form of content and can make some extra money out of it. If you have a skill or experience that you want to share with the world then content writing is the best way to share as well as monetize it. You can start a blog or you can work as a freelance content writer.
Skills you need
Content writing is not an easy nut to crack, like other professions, a content writer should be equipped with the necessary skills to become good at that occupation. Hence, having the following skills will help you to advance in your career as a content writer. All of the content writing courses in Surat mentioned below will help you to excel in these skills to prepare you as a professional content writer.
Here are the skills that you need to become a content writer
It is a must skill to become a content writer. Nobody appreciates a poorly written piece with a lot of grammar mistakes and poor vocabulary. A content writer should have the ability to understand the audience and write accordingly in an easy and precise way.
Not only one should know the correct grammar, but also have the ability to differ the tone of the content according to the desired audience. To improve this skill, you can pick up a course from the list of content writing courses in Surat. They will provide you with the tools that you can use to improve your writing skills and become better at them.
Additionally, you should also master the art of editing and revising your work. A well-written and properly organized work will make you appear more professional and give you a competitive advantage over other content writers.
In addition to great writing skills, one should have amazing research skills as well. A content writer is not well versed in every subject, however, he can work in any niche and should adjust his knowledge according to the requirements. Therefore, it is a must to have research skills that will help him to find new information and solutions to problems relevant to the given work.
Learning the hard skills are a must to become a content writer, however, it is also important for a content writer to have soft skills that will give a boost to his career. A content writer should have the disciple to finish the task in time and should have better communication skills to excel in the office environment. Furthermore, having the curiosity to learn new things is a beneficial quality that can help a content writer tackle hard problems in his job.
List of the top 6 content writing courses in Surat
1. IIM Skills
IIM Skills is a famous name in the area of digital education. They are providing various courses on digital skills and helping their students to excel in this online world. For years they have been sharing their expertise with the students and are providing one of the best content writing courses in Surat.
They have helped in educating more than thousands of students and have helped them to excel in their careers. Another factor that makes them stand out from others is their lifetime career guidance to their students. Their content writing course is a well-balanced and complete course best for all stages of learners.
With their content writing course, they will help you to get familiar with various digital tools and different writing styles that can help the students to break the ice with their future employers. In addition to one-month teaching, they are providing an internship to make their students work-ready which also helps them to work on their mistakes and get disciplined with their writing skills.
Other Courses
2. Udemy
Udemy is a digital platform where many teachers come together to share their skills and experience which makes it on the list of top 5 content writing courses in Surat. With the help of Udemy, you can learn content writing with pre-recorded lectures at a very low price. It gives you the freedom of time without worrying about missing lectures, and the courses are available for a lifetime.
This course is offered by Shivkuman Kannan, a digital marketing consultant. More than 9,000 students have enrolled for this course and have given it a whopping 4.5 stars rating. This course focuses on content writing for the web and will teach you everything you need to write content for websites either a blog website or an e-commerce site,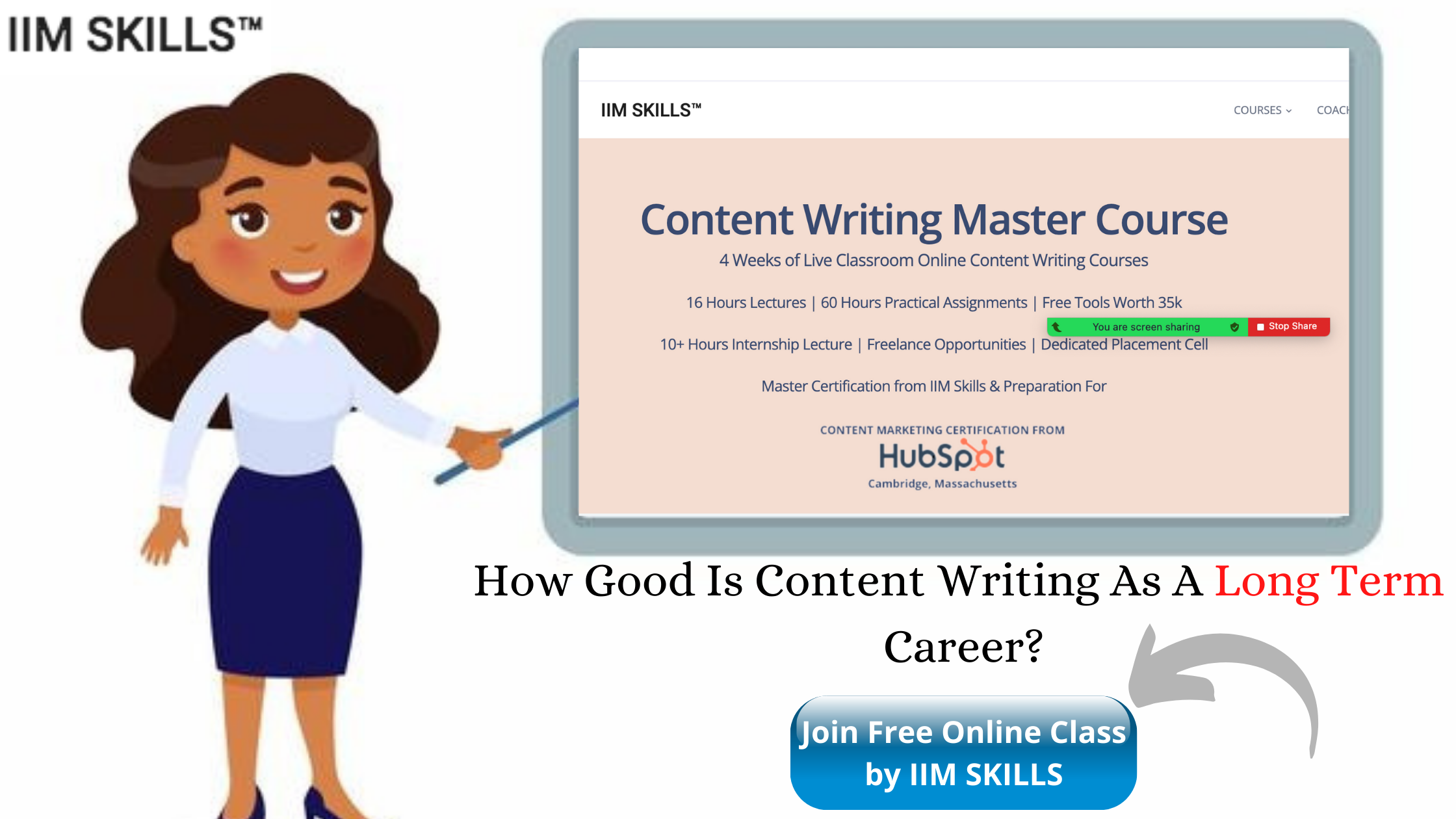 Its comprehensive curriculum is spread over 4.5 hours and divided into 45 lectures. You will learn about writing landing pages to about us page and also learn about keyword research and how content writing differs from copywriting.
Recommended Read: GST Certification Courses in Surat
3. Education and Career Times
Education and Career Times is a government-recognized digital teaching institute, making it on the list of best technical writing courses in Surat. They are one of the best providers of digital skills in today's times. Their catalog contains various courses ranging from digital courses like technical writing and content writing to soft skills programs like personality development.
They offer a 3-month content writing certification course. In this course, you will get 32 hours of live training and access to 50 hours of e-learning content. You will also work on 7 assignments and 5 projects. Addiontily you will have lifetime support and guidance from the teachers for your career.
4. Skillshare
Skillshare is another digital platform that has courses available by various teachers and professionals. It features many courses on content writing that will help you to learn this skill. Only by paying some subscription fee, you can easily enroll in any of their content writing courses. All the courses are available only within your subscription period.
5. Coursera
Coursera is another big name in the digital learning industry. They are the top provider of educational material from certified and credible resources. The platform doesn't have a specific content writing course, however, their Good with Words specialization course can work as an amazing supplement along with the content writing Courses in Surat.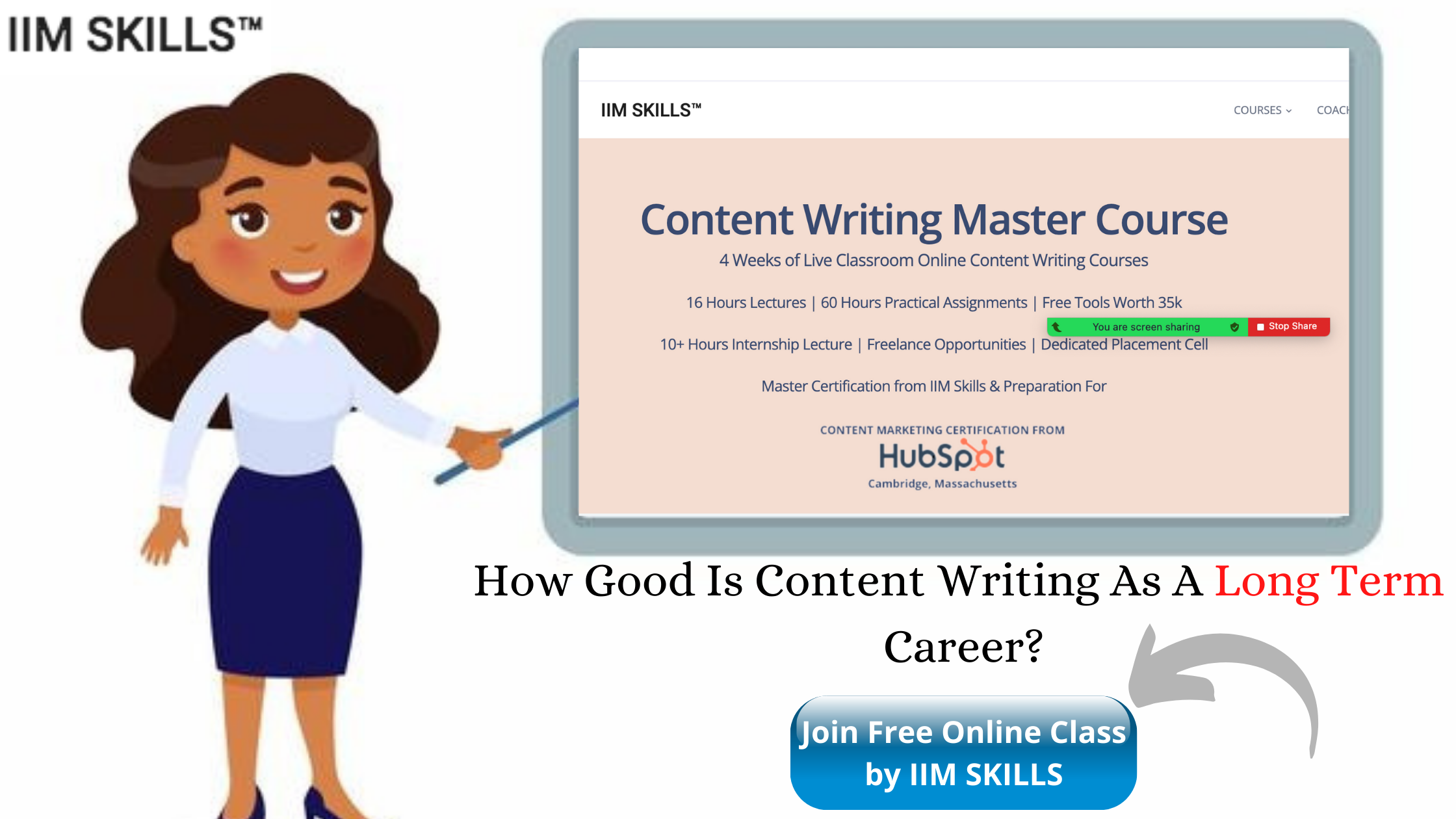 Good with Words is a specialization course that will help you to master the art of writing and editing. This is a wonderful course you can enroll in to improve your writing and correct mistakes. You can audit the course to enroll in it for free.
However, you will not get access to the community and the certification in the audited version. You can use it as a supplemental course to improve your writing skills and write more effectively and persuasively.
Recommended Read: SEO Courses in Surat
6. Henry Harvin
Henry Harvin is another prominent name in the digital education industry. Their content writing course has ranked one of the top content writing courses in Surat. Henry Harvin has stood the test of time and has made all skills available online during these bad times.
With the help of their certification course, you will get 36 hours of Live Online classes, an internship opportunity plus the facility to work with projects in various content writing categories. This course includes a comprehensive lecture on grammar and also 30 different writing styles. Furthermore, you will also learn resume writing and work on your soft skills.
FAQs
1. How to become a content writer?
To become a content writer you have two options, either you can try a self-learning route or you can use the traditional method of learning by enrolling in a content writing course. You can choose a program from this list of the top 5 content writing courses in Surat. Self-learning can be challenging. Although there are a lot of free resources out there, you have to be super disciplined and be very good at researching material. You can enroll in a content writing course and the institute can help you to even land a job and easier to follow the path. If you are doing it as a hobby then you can start with the free resources and eventually can progress to the paid courses.
2. How long will it take to learn content writing?
Most of the content writing courses are between 1 month to 4 months depending on the course, however, mastering this skill will take time. It mainly depends on the hard work and efforts you will put into it. It takes a lot of practice and a lot of mistakes to upgrade your level as a content writer. You can learn the basics by enrolling in any of the best content writing courses in Surat, however, after establishing the foundation you have to work hard and write consistently to improve your content writing skills.
3. Are there any free courses for content writing?
There are not exactly any complete free content writing courses, however, you can try different courses to learn the skills required to be a content writer. You can find various free courses on HubSpot and Coursera to get you started in content writing. Additionally, you can find videos on content writing on YouTube and can also use blog posts from different websites to learn about content writing
Conclusion
Content writing is an in-demand skill. Businesses want well-versed writers who can communicate their business ideas and vision with their targeted audience. In addition to that, it is a lucrative career option for making a side income or making a location-free income. You can also start freelancing instead of getting a job as a content writer and build your brand with your skills.
To start you need to have proper guidance and the right tools to set you on the right path. With the help of this list of top 5 content writing courses in Surat, you can easily carve your path in this field. Try some free courses before diving deep right into the paid courses to figure out if this is the right way for you. After choosing your best course from the best content writing courses in Surat, you can start your journey as a content writer.